Sitemiz henüz test yayınındadır. Her gün geliştirilmektedir. Şu an çalışmayan özellikler için anlayışınıza sığınmaktayız.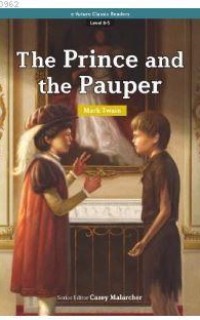 | | |
| --- | --- |
| ISBN | 9791156802617 |
| Yayınevi | e-future ELT Books |
| Yazarlar | Mark Twain (author) |
| Kitap Tanıtımı | e-future Classic Readers includes 180 wonderfully retold classic tales in 12 levels with colorful illustrations, hybrid CD, audio CD, or downloadable audio files, and supporting activities.  Carefully leveled texts  Wide variety of stories  Activities that support language learning  Downloadable teacher's materials The elementary collection (Starter to Level 6) will delight beginning readers by easy-to- read stories with simple plots. The foundation-up framework helps young learners become independent readers to navigate longer, more complex texts.  Character profiles that begin each book  Pre-reading vocabulary support  Playlet script for dramatic retelling The secondary collection (Levels 7-11) offers adapted stories by popular authors of classic literature. The engaging subject matter, complex plots, and advanced level of grammar and vocabulary will guide students into being fully independent readers.  Author biographies at the start of each book  Comprehension activities that support reading skill acquisition |
Kitapseverlerin sosyal ağı neokuyorsun.com yenilenen altyapısı ile tekrar aranızda.

tarsmedia tarafından geliştirilmektedir.