Sitemiz henüz test yayınındadır. Her gün geliştirilmektedir. Şu an çalışmayan özellikler için anlayışınıza sığınmaktayız.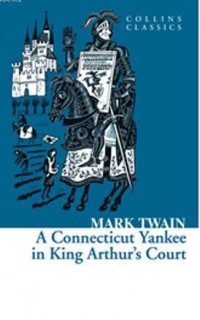 | | |
| --- | --- |
| ISBN | 9780007449477 |
| Yayınevi | Harper Collins |
| Yazarlar | Mark Twain (author) |
| Kitap Tanıtımı | HarperCollins is proud to present its new range of best-loved, essential classics. You can't depend on your eyes when your imagination is out of focus. Knocked unconscious, it is only when mechanic Hank Morgan comes to that he finds himself in 6th-century England rather than nineteenth-century America. Surrounded by the traditions and customs of Camelot and King Arthurs court, Morgan dislikes the hereditary social class structure and state church and attempts to instil his American idealism and love for technology and progress in King Arthurs people. Hugely comedic and satirical in its take on the British monarchy and society, the book remains one of Twains most original and best-loved works. |
Kitapseverlerin sosyal ağı neokuyorsun.com yenilenen altyapısı ile tekrar aranızda.

tarsmedia tarafından geliştirilmektedir.