Sitemiz henüz test yayınındadır. Her gün geliştirilmektedir. Şu an çalışmayan özellikler için anlayışınıza sığınmaktayız.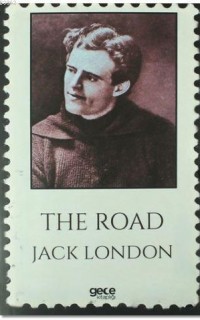 | | |
| --- | --- |
| ISBN | 9786051809335 |
| Yayınevi | Gece Kitaplığı Yayınları |
| Yazarlar | Jack London (author) |
| Kitap Tanıtımı | "...The "shack" (brakeman) takes a couplıng-pın and a Iength of bell-cord to the platform in front of the truck in which the tramp is riding. The shack fastens the coupling-pin to the bell-cord, drops the former down between the platforms, and pays out the latter. The coupling-pin strikes the ties between the rails, rebounds against the bottom of the car, and again strikes the ties. The shack plays it back and forth, now to this side, now to the other, lets it out a bit and hauls it in a bit, giving his weapon opportunity for every variety of impact and rebound. Every blow of that flying coupling-pin is freighted with death, and at sixty miles an hour it beats a ve-ritable tattoo of death. The next day the remains of that tramp are gathered up along the right of way, and a line in the local paper mentions the unknown man, undoubtedly a tramp, assumably drunk, who had probably fallen asleep on the track..." |
Kitapseverlerin sosyal ağı neokuyorsun.com yenilenen altyapısı ile tekrar aranızda.

tarsmedia tarafından geliştirilmektedir.