Sitemiz henüz test yayınındadır. Her gün geliştirilmektedir. Şu an çalışmayan özellikler için anlayışınıza sığınmaktayız.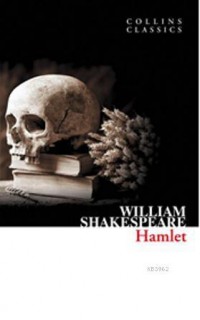 | | |
| --- | --- |
| ISBN | 9780007902347 |
| Yayınevi | Harper Collins |
| Yazarlar | William Shakespeare (author) |
| Kitap Tanıtımı | HarperCollins is proud to present its new range of best-loved, essential classics. Though this be madness, yet there is method in't. Considered one of Shakespeares most rich and enduring plays, the depiction of its hero Hamlet as he vows to avenge the murder of his father by his brother Claudius is both powerful and complex. As Hamlet tries to find out the truth of the situation, his troubled relationship with his mother comes to the fore, as do the paradoxes in his personality. A play of carefully crafted conflict and tragedy, Shakespeares intricate dialogue continues to fascinate audiences to this day. |
Kitapseverlerin sosyal ağı neokuyorsun.com yenilenen altyapısı ile tekrar aranızda.

tarsmedia tarafından geliştirilmektedir.