Sitemiz henüz test yayınındadır. Her gün geliştirilmektedir. Şu an çalışmayan özellikler için anlayışınıza sığınmaktayız.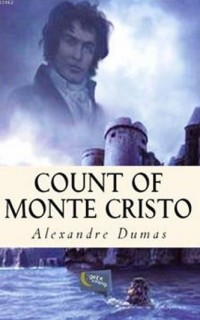 | | |
| --- | --- |
| ISBN | 9786053241935 |
| Yayınevi | Gece Kitaplığı Yayınları |
| Yazarlar | Alexandre Dumas (author) |
| Kitap Tanıtımı | The Count of Monte Cristo (is an adventure novel by French author Alexandre Dumas (père). Completed in 1844, it is one of the author`s most popular works, along with The Three Musketeers. The story takes place in France, Italy, islands in the Mediterranean, and in the Levant during the historical events of 1815-1838. It begins from just before the Hundred Days period (when Napoleon returned to power after his exile) and spans through to the reign of Louis-Philippe of France. The historical setting is a fundamental element of the book. An adventure story primarily concerned with themes of hope, justice, vengeance, mercy and forgiveness, it focuses on a man who is wrongfully imprisoned, escapes from jail, acquires a fortune and sets about getting revenge on those responsible for his imprisonment. However, his plans have devastating consequences for the innocent as well as the guilty. The book is considered a literary classic today. According to Luc Sante, "The Count of Monte Cristo has become a fixture of Western civilization`s literature, as inescapable and immediately identifiable as Mickey Mouse, Noah`s flood, and the story of Little Red Riding Hood." |
Kitapseverlerin sosyal ağı neokuyorsun.com yenilenen altyapısı ile tekrar aranızda.

tarsmedia tarafından geliştirilmektedir.