Sitemiz henüz test yayınındadır. Her gün geliştirilmektedir. Şu an çalışmayan özellikler için anlayışınıza sığınmaktayız.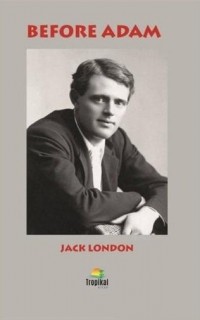 | | |
| --- | --- |
| ISBN | 9786057892997 |
| Yayınevi | Tropikal Kitap |
| Yazarlar | Jack London (author) |
| Kitap Tanıtımı | Pictures! Pictures! Pictures! Often, before I learned, did I wonder whence came the multitudes of pictures that thronged my dreams; for they were pictures the like of which I had never seen in real wake-a-day life. They tormented my childhood, making of my dreams a procession of nightmares and a little later convincing me that I was different from my kind, a creature unnatural and accursed. In my days only did I attain any measure of happiness. My nights marked the reign of fear--and such fear! I make bold to state that no man of all the men who walk the earth with me ever suffer fear of like kind and degree. For my fear is the fear of long ago, the fear that was rampant in the Younger World, and in the youth of the Younger World. In short, the fear that reigned supreme in that period known as the Mid-Pleistocene. |
Kitapseverlerin sosyal ağı neokuyorsun.com yenilenen altyapısı ile tekrar aranızda.

tarsmedia tarafından geliştirilmektedir.